Creative Writing Contests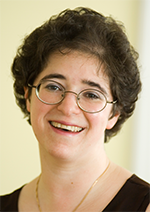 Our 14th annualWergle Flomp Humor Poetry Contestwelcomes your entry through April 1, 2015.There's no fee to enter.Jendi Reiterwill judge, assisted byLauren Singer. We'll award $2,000 in prizes, including a top prize of $1,000. Winners are published on our website.
This contest welcomes published and unpublished work. Your poem may be of any length.Click to submit online.
After screening last year's 4,484 entries, Lauren has advice for this year's contestants:
Parodies based on Poe, "The Night Before Christmas", Yeats, and Frost: If you are going to have a "With Apologies To…" poem, it needs to be clever enough to back up the fact that it is based on a famous original. So many of these poets jumped ship somewhere in the middle and did not utilize any clever parodying qualities, and merely wrote poems that…
View original post 404 more words